The delegates from the Korean Mathematical Society visited the 2011 MSJ Autumn Meeting
President of MSJ Yoichi Miyaoka
The Mathematical Society of Japan (MSJ) and the Korean Mathematical Society(KMS) have been trying to promote mutual exchange programs since 2004, in which year the delegates of the two societies mutually visited the Annual Meetings in Japan and Korea.
This year, six KMS delegates participated in the MSJ Autumn Meeting held at Shinshu University, Matsumoto, Nagano Prefecture. The delegates were: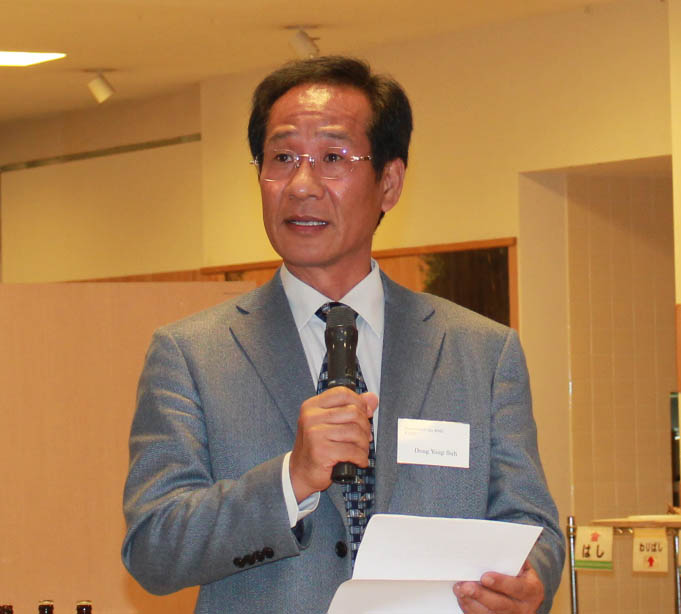 SUH, Dong Youp

President of KMS
Professor at Korea Advanced Institute of Science and Technology (KAIST)

KEUM, JongHae

Vice-President of KMS
Vice President of Korea Institute of Advanced Study (KIAS)
Professor at KIAS

KIM, Young Hee

President of the Korean Women in Mathematical Sciences (KWMS)
Professor at Chungbuk National University

JANG, Sun Young

Former President of the KWMS
Executive Director of Women Info Science and Engineering Ulsan Center, Ulsan University

KWON, OhNam

Professor at Seoul National University

CHA, Jae Choon

PK. W. Kwun Chair Professor at Pohang University of Science and Technology (POSTECH)
On the occasion of this visit, the two societies jointly held a symposium "Japanese and Korean Women Mathematicians 2011--- Current Status and Prospect of Women Mathematicians in Japan and Korea ---". At the symposium, useful information and lively discussions were exchanged between Japanese and Korean mathematicians.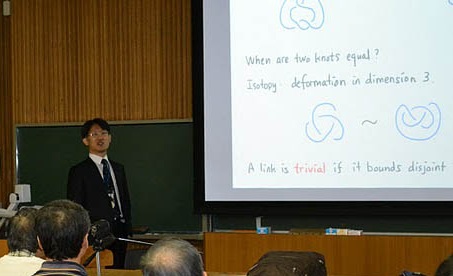 One of the delegates, Prof. Jae Choon CHA, delivered an invited organized session entitled
"Invariants of cobordism of knots and 3-manifolds".
The MSJ Board of Trustees and the KMS delegates discussed how to broaden and deepen the scholarly cooperation between the two societies. A specific agenda was the MSJ-KMS Joint Meeting 2012, to be held on September 17, 2012 at Kyushu University in conjunction with 2012 MSJ Autumn Meeting. The Board of Trustees expect that this Joint Meeting will open a new page in the history of the two mathematical societies.
We cordially request the members of MSJ to cooperate to ensure the success ofthe project.